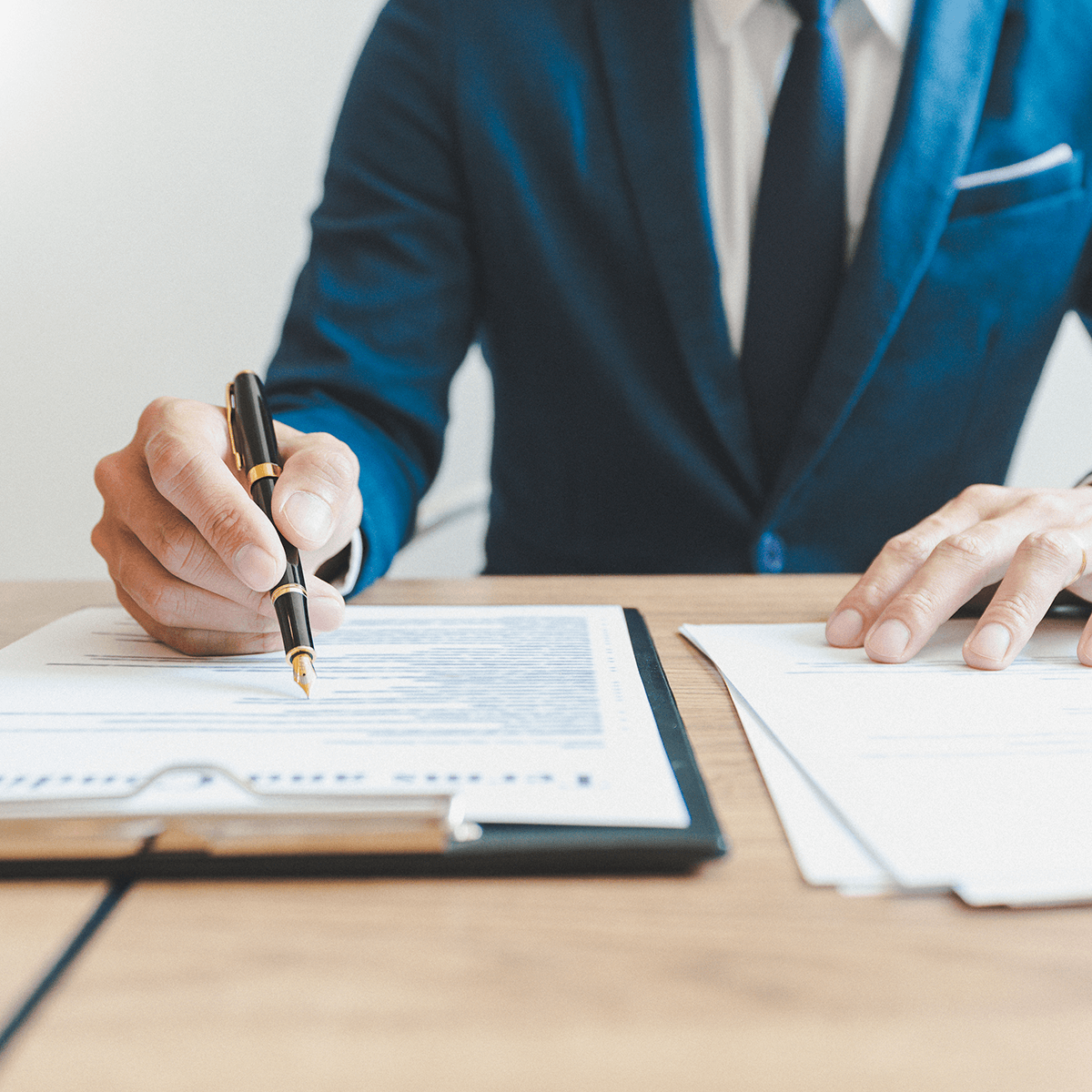 Kyle L. Epting, Esq. is an attorney experienced in the areas of Estate and Trust Administration, Estate Planning, and Elder Law, including Guardianships and Conservatorships. He is licensed in Virginia, the District of Columbia, and Maryland. Kyle works with clients in the above areas of practice, from simple matters requiring basic guidance to clients, to complex matters requiring negotiations and litigation with third parties.
Kyle's approach with clients is to be responsive, empathetic, and reasonable to guide clients through the often difficult and emotionally taxing process of preparing for their passing or managing the affairs of a deceased or incapacitated loved one. The legal and practical processes of estate planning, probate and trust administration, and guardianships and conservatorships can be daunting for clients, many of whom have never been involved with the legal system or worked with attorneys. Kyle's experience allows him to help clients manage these duties and responsibilities, provide reasoned advice in making difficult decisions, know and explain potential pitfalls in the legal process that laypeople are usually unaware of, and listen carefully to the needs and goals of the client.
Kyle graduated from the George Mason University School of Law in 2010, where he was a member of the trial advocacy team, the school's Law Review, and the Pro Bono Society.
Kyle has been qualified as a guardian ad litem in Virginia since 2015, representing the interests of allegedly incapacitated adults in Guardianship and Conservatorship proceedings.
Kyle is a member of the DC Bar Association and the Arlington County Bar Association. His involvement with the Arlington County Bar Association includes having served as President of the Young Lawyers Section, where he also served as Chair of the Wills for Heroes committee, executing a program providing free estate planning for local police, firefighters, and first responders. He is also a member of the Elder Law Section and Trust and Estates Section and a member of the Arlington County Bar Association Board as Past-President of the Young Lawyers Section. Kyle has also worked with Legal Services of Northern Virginia as a volunteer attorney providing pro bono services to clients with limited financial resources.
Kyle has been recognized as a Super Lawyers Rising Star every year from 2017 to the present. He graduated from the Leadership Arlington Young Professionals Program in 2016.
Originally from South Carolina, Kyle met his wife while enrolled in law school, and has two young boys who keep him busy and entertained in his personal life. Kyle also volunteers with The Witt Black Music Foundation, providing free guitar lessons to underprivileged and at-risk children in the community.​
Kyle's Legal Experience
Probate Administration:​
​Providing counsel to personal representatives administering estates in Virginia, the District of Columbia, and Maryland.

Drafting and presenting petitions to open probate, a petition to probate copy of the lost will, petitions for power of sale and related fiduciary powers, petition for probate with jurisdictional conflict issues and deceased will witnesses for will without self-proving affidavit, petition for probate with multiple wills (including improperly executed wills), petition for probate of writing intended as a will, petition to replace administrators of the estate, and requests for debts and demands hearings and orders of distribution.

Helping personal representatives manage complex probate estates, including insolvent estates, estates with ongoing businesses (including business entity restructuring within the estate), estates with multiple and foreign heirs/beneficiaries, estates requiring ancillary administration in other jurisdictions, estate requiring curatorship, estates requiring finding witnesses and acquiring their testimony to prove wills without a self-proving affidavit, estates with complex accountings (including investment portfolios, stocks, CDs, multiple nested businesses, and insolvent estates with statutory pro-rata disbursement requirements).​
Trust Administration:
Guiding clients with compliance with the Uniform Trust Act, other statutes and case law, and obligations of the trust agreement.

Preparing and sending required notices to beneficiaries.

Drafting and negotiating Non-Judicial Settlement Agreements to resolve ambiguities in trust instruments and resolve disagreements among trustees and beneficiaries regarding the administration of the trust.

Preparing Instrument of Merger to combine trusts for ease of administration.

Guiding trustees in the distribution of trust assets and acquiring receipts and releases from beneficiaries to protect the trustee from legal liability.
Elder Law:​
Attorney for guardianship and conservatorship cases, including contested cases.

Attorney for contested conservatorship cases involving overseas internet and phone scammer exploitation, including the drafting of a successful preliminary injunction motion to freeze bank accounts to prevent ongoing exploitation while litigation was pending.

Attorney in the contested guardianship matter, successfully trying case to appoint a guardian over a schizophrenic respondent.

Negotiating favorable resolutions in contested guardianship and conservatorship matters, both as petitioners and as respondent's counsel.

Drafting and successfully presenting a petition to appoint substitute guardians and back-up guardians upon the death of the previous guardian.​

Acting as guardian ad litem, including cases involving schizophrenics (two contested and one tried), alleged elder exploitation, adults with various other mental illnesses, minors nearing their eighteenth birthday, modification of guardianship, termination of the guardianship, and substitution of guardian and conservator.​
Estate Planning:
​Providing Wills, Advance Medical Directives/Medical Powers of Attorney, Financial Powers of Attorney, and Trusts for clients.

Guiding clients through their Estate Planning needs, including assessments of capacity for clients to ensure that their documents will be enforceable.
Ease your family's burdens during their time of grief.
Education
J.D. - George Mason University School of Law

Undergrad: University of Florida

6-Month Certificate, Networking - Leadership Arlington Young Professionals Program
Bar Admissions
Virginia

District of Columbia

Maryland

Nebraska federal court, not barred in this but also for the states above federally
Professional Associations
DC Bar Association and the Arlington County Bar Association

Elder Law Section - Trust and Estates Section

Arlington County Bar Association Board - Past President of the Young Lawyers Section

Legal Services of Northern Virginia

The Witt Black Music Foundation
Awards
Super Lawyers Rising Star